stella benzi
The Middle East is a unique region, making the volunteering experience here like none other, whether you come during the Christmas period for our Bethlehem work camp or throughout the rest of the year. Several attractive elements are combined; it offers a special experience for travelers, volunteers, students and journalists who take part in it. Those elements can be summarized by the following: The first element is the continuation of the illegal Israeli occupation of Palestine and being the last occupation as such in modern history, making the voluntary work here very interesting and mind opening.
By simply living in such a situation for a few weeks, the participants develop a personal understanding of this one-of-a-kind atmosphere. The work camps include serious cultural and political programs that tackle all the aspects of the conflict, diminishing any biased views that can be projected by the media.
The second element is simply the religious factor. Being in the Middle East (the Holy Lands), and Palestine in particular, where the three major monotheistic religions meet, makes it an interesting experience for internationals to gauge the spiritual richness and visible diversity.
The third element is that since the Middle East is the oldest inhabited area in history, it provides volunteers with an amazing picture of the mixture of civilizations and the unique combination of cultures in modern and ancient times.
The fourth element is the real need for this type of work in the region. Helping communities to realize work capacities that they cannot afford for one reason or another supports the locals in their hopes for a better, more peaceful future, and develops the concept of voluntarism and benevolent work in the Middle.
We would like to see as many international volunteers as possible enjoying the natural beauty of the Middle East and the richness of our culture and history, whilst not forgetting to enjoy our delicious cuisine.
We are looking forward to welcoming you to join our adventures in the Middle East whatever the season, and we promise you will love it!
For inscription and information please contact ydd_exchanges@orienthouse.org
About IPYL
The International Palestinian Youth League (IPYL) is an independent non-governmental, non partisan, non religious secular organization based in Hebron (OPT). IPYL's mission is to empower youth aged 15-35 against social, economical, and political challenges in Palestinian society, which the Israeli occupation has aggravated. As a result of this, Palestinian youth have been denied educational opportunities, sites for cultural activities, and community development resources. IPYL works on creating core of young community leaders who will act as active citizens taking their responsibilities towards the community development and needs.
http://www.ipyl.org/volunteering/work-camps
socialidarity
18 November 2014
Se da una parte ci sono molte situazioni in cui il mercato del lavoro, specialmente in Italia, discrimina gli individui di sesso femminile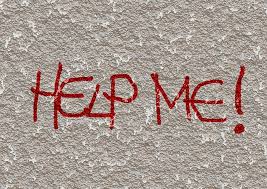 Offerte di lavoro sociale, umanitario, ambiente...
Desideri fare la tua parte nella lotta contro la povertà estrema? Acquisire nuove competenze? Unirti a centinaia di altri giovani europei all'inseg
Specifiche sul titolo: Qualsiasi percorso previstoEsperienze richieste: Preferibile esperienze pregressa nel lavoro con i minori.Patente e...
Tipo di servizio: SemiresidenzialeArea di intervento: AltroTipo di contratto: A P.IvaContratto applicato: Non previsto (per COCOPRO e IVA)...
Offerte di lavoro varie
Possibilità di lavorare presso le Istituzioni dell'Unione Europea. L'Epso,ovvero l'ufficio di selezione del personale...Read more&n
Il Comune di Milano ha indetto diversi bandi di concorso per la copertura di 36 posti di lavoro disponibili, riservati ai dipendenti delle pubbliche..
Panasonic, noto marchio utilizzato dal gruppo industriale Panasonic Corporation, per commercializzare i propri prodotti di elettronica di consumo, è.